Our Latest News
Tuesday 21st November
Our beautiful new shop will open next month, the count down begins!
Read More
Upcoming Events
There are no upcoming events currently on the calendar. You can subscribe to our newsletter if you'd like to be kept informed.


The Just Gems Shop
27 North Street, Winchcombe, Gloucestershire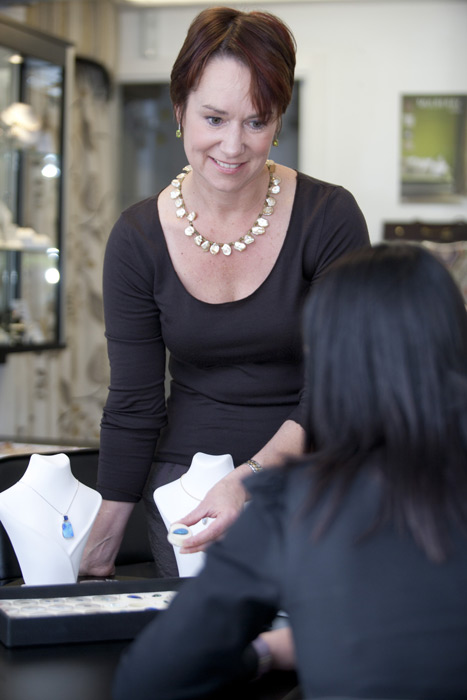 The shop has a wide selection of carefully sourced unmounted gems. If you would like to choose a loose gem in any size, shade or cut, we have a large number of suitable stones just waiting for you! Our gems are collected from personal contacts of Helen Plumb, relationships she has developed over more than twenty years of working with the international gemmological trade. Wherever possible, our stones are ethically sourced and many come from known mines in Brazil, Afghanistan, East Africa, Sri Lanka and elsewhere.
We also love pearls at Just Gems, and offer a matching service to make up earrings, bracelets, pendants or necklaces that will enhance your own pearl jewellery. We restring pearls in our workshop and can replace or repair damaged clasps. Please note that we only mount natural gemstones and restring real pearls (cultured or natural) and gemstones. We do not work with simulants.
See Opening Times and Directions
From our customers…
"

Mrs K writes…

Dear Helen
I have just returned home after a splendid weekend in Edinburgh celebrating my birthday with my son and his fiancée. On Saturday evening we dined at Prestonfield House. The candlelight was just the perfect medium to show off your superlative pendant which I absolutely love. It was presented to me whilst sharing a champagne toast before we went into dinner, so I had to wait until I could skip out to the powder room to admire it. Thank you so much. It really is quite stunning.
"

Mrs G writes…

I'm so delighted with Helen's designs. After my husband died, I had
wanted the sapphire & diamonds from both my engagement and eternity rings
to be re-styled into pendants. Helen's advice was spot-on. Now I have two
beautiful pieces which I can wear close to my heart always. Thanks so much.
Read More Testimonials